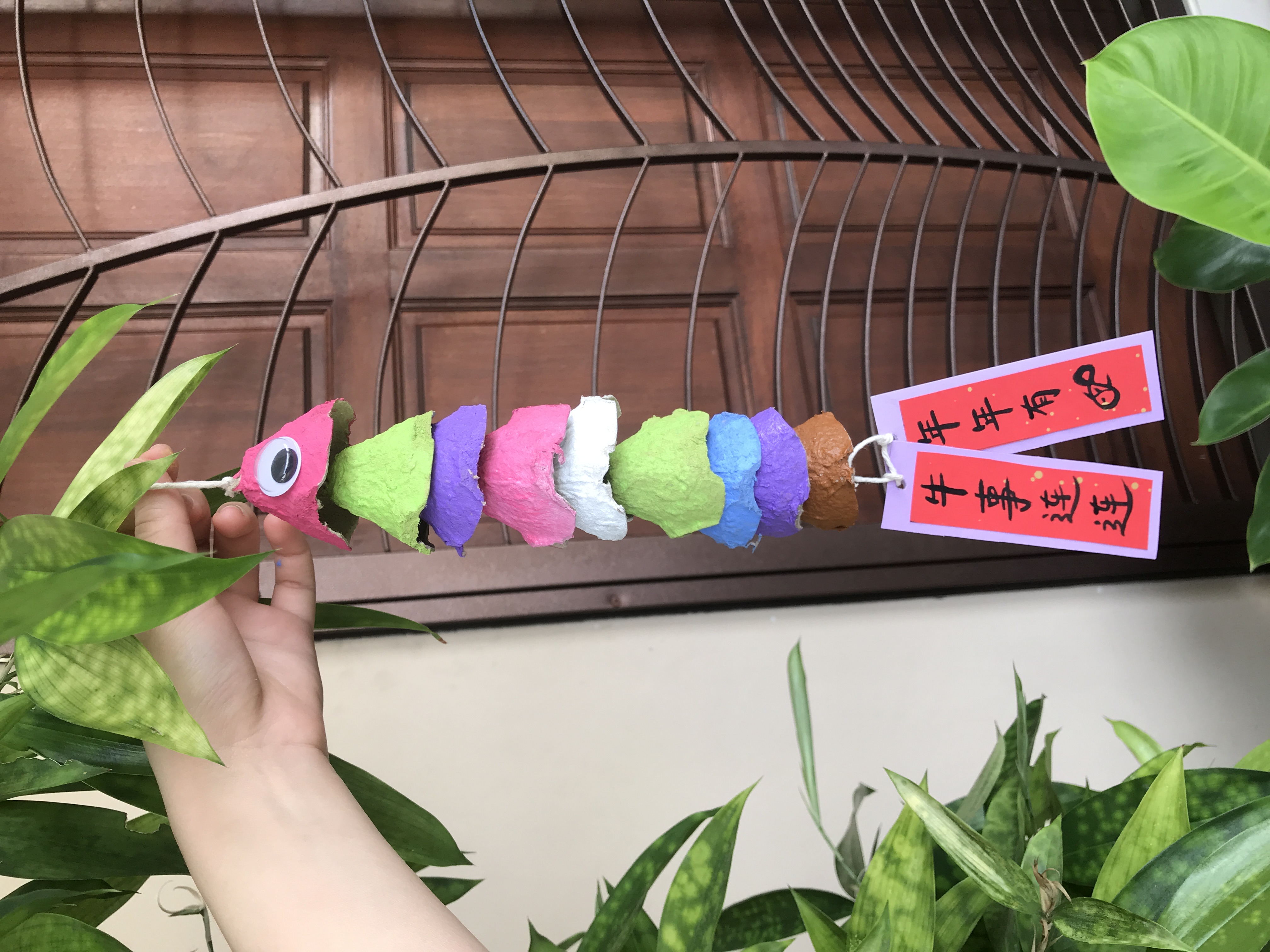 Have some extra egg carton at home? Here's what you can create simply cutting it out and lining them up to make a hanging piece.
You'll need:
Egg carton
Rope
Paints
Paintbrushes
Scissors
Optional
Googly eyes
Paper
Pen
Multi-purpose glue
Steps:
1. Cut out the egg carton and paint them on with your desired colours.
2. Gently poke a hole on top of each cut-out carton piece with a pen and insert a rope through the hole.
3. Tie a knot at the bottom of the pieces to secure the gaps between the egg cartons.
4. Add additional elements to enhance the design. Write something or draw on a piece of paper to attach to the end of your hanging piece.