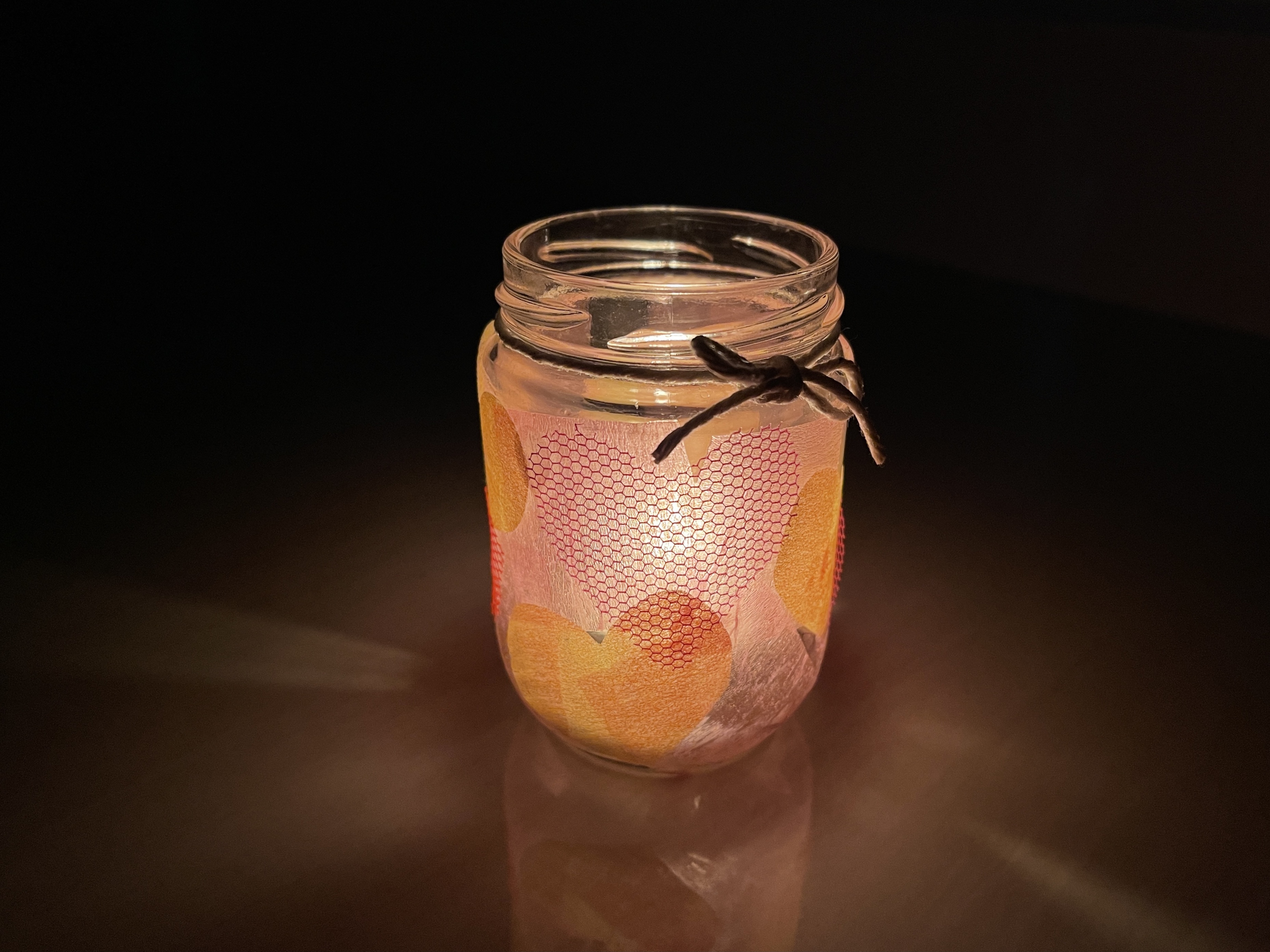 Create your own paper jar luminary for a lovely occasion. Enjoy cutting out and spreading on glue onto a recycled mason jar to see this luminary glow in the dark!
You'll need:
Jar
Crepe papers (tissue paper or other recycled papers)
Multi-purpose glue
Spongebrush
Cup/sauceplate (for glue mixture)
Tea light candles
Cord
Scissors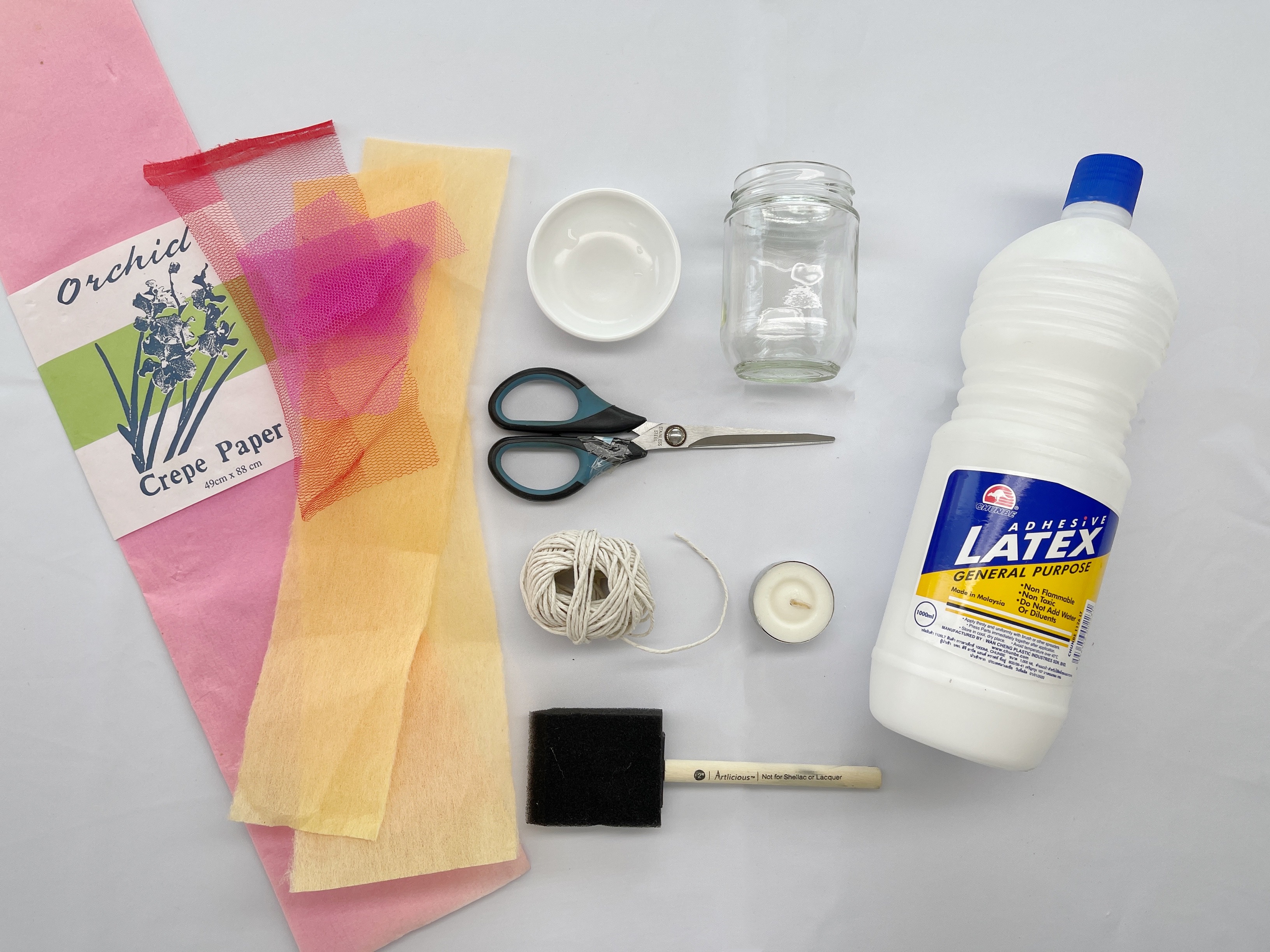 Steps:
1. Cut out random shapes, squares or hearts out from the stack of crepe papers and recycled papers. You may cut out different sizes and layer them as you wish.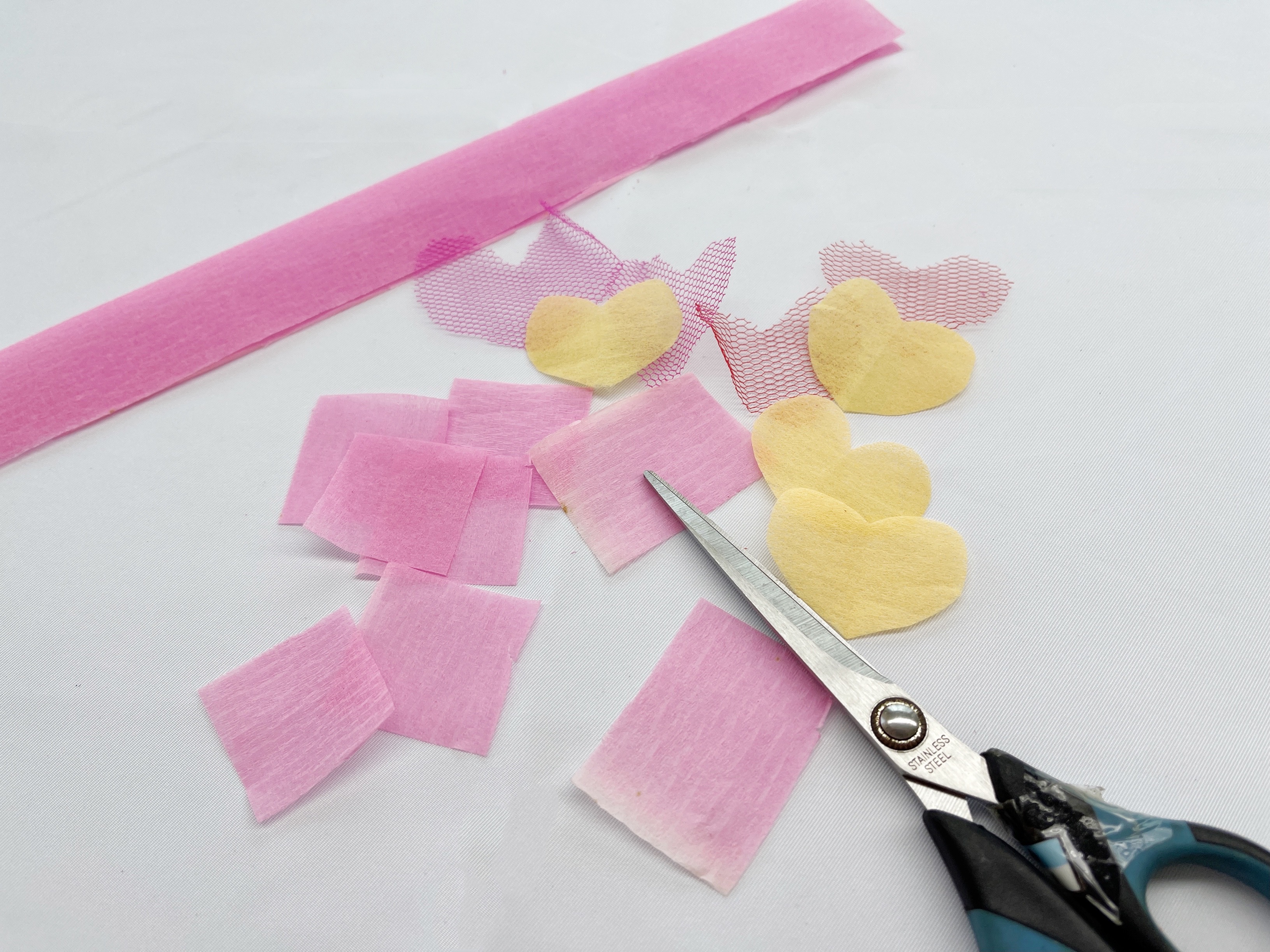 2. Dip your spongebrush into the glue mixture and paint a layer over the jar.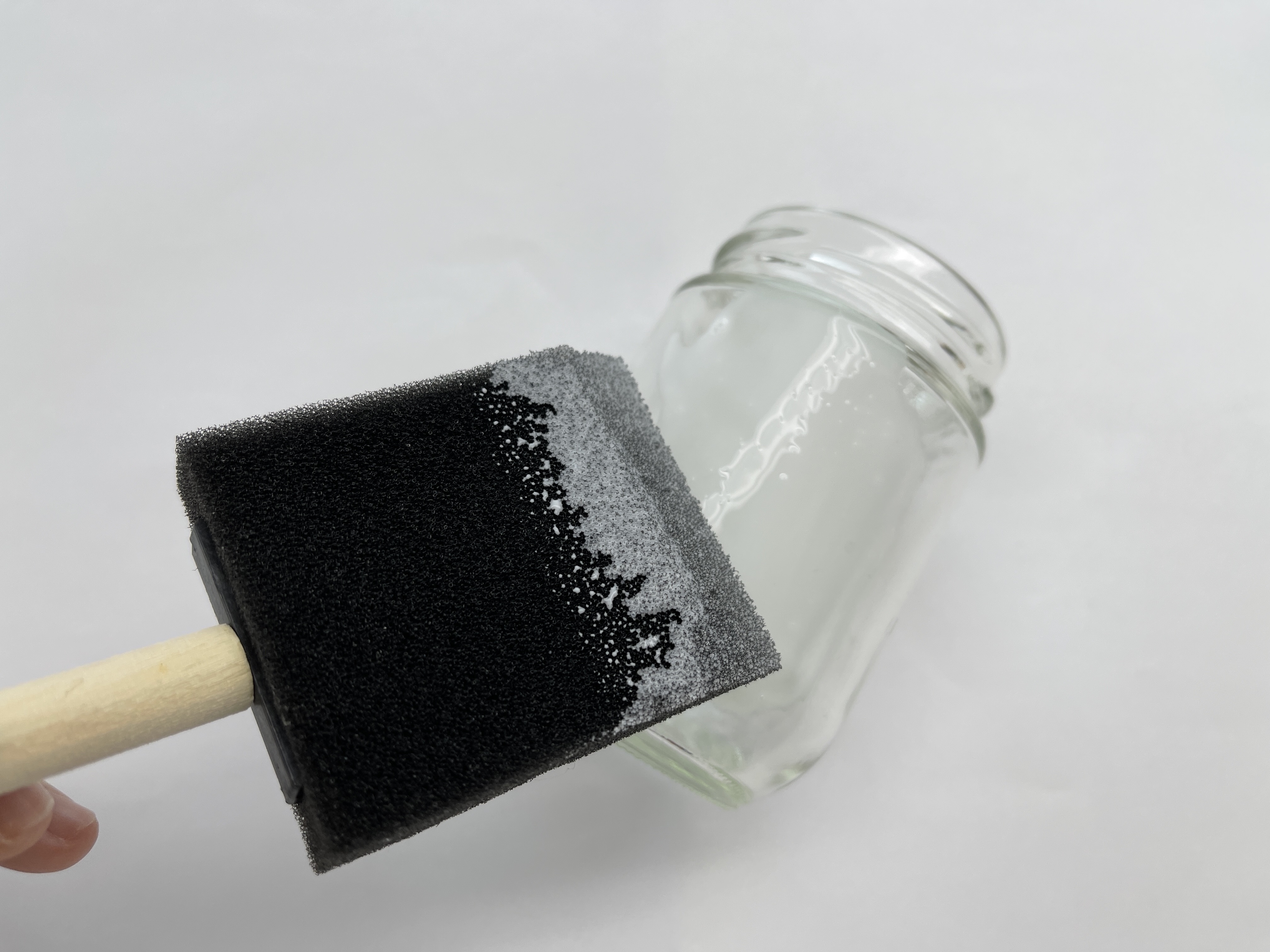 3. Paste the cut-outs onto the jar. Apply another layer of glue over it to secure them.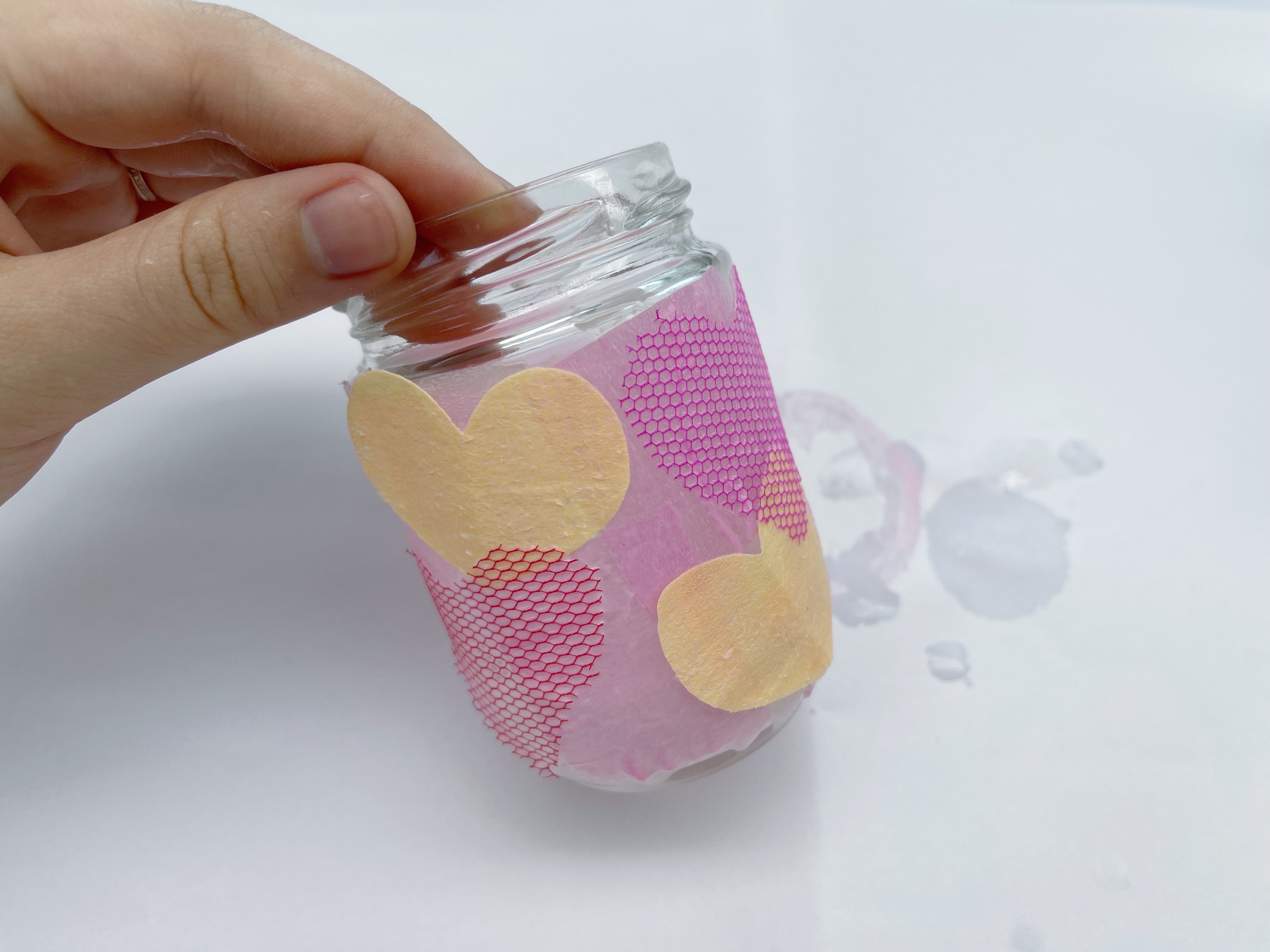 4. When you're done, leave it to dry for a couple of hours.
5. Tie a ribbon with a cord over the top of the jar or add on other decorations. Place a tea light candle inside and turn off the lights to see it glow in the dark.