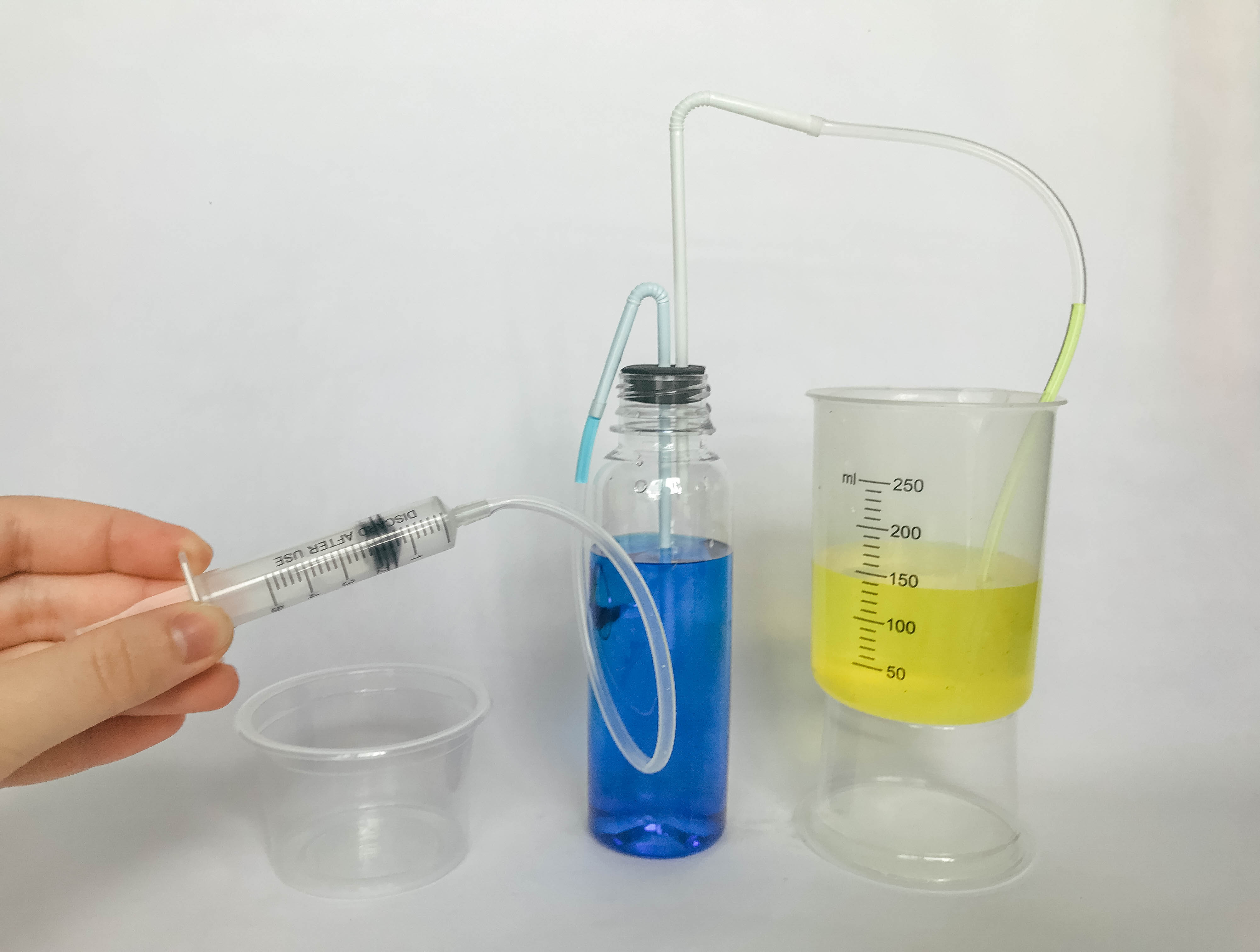 You'll need:
吸管 Bendable straws
瓶塞 Thick foam
软管 Plastic tubes
烧杯/容器 Beaker/Containers
瓶子 Bottle
布丁杯 Pudding cups
色素 Food Colouring (optional)
针筒 Syringe
步骤 Steps:
1. 吸管插入瓶塞2个小孔 Insert 2 bendable straws through the hole on the thick foam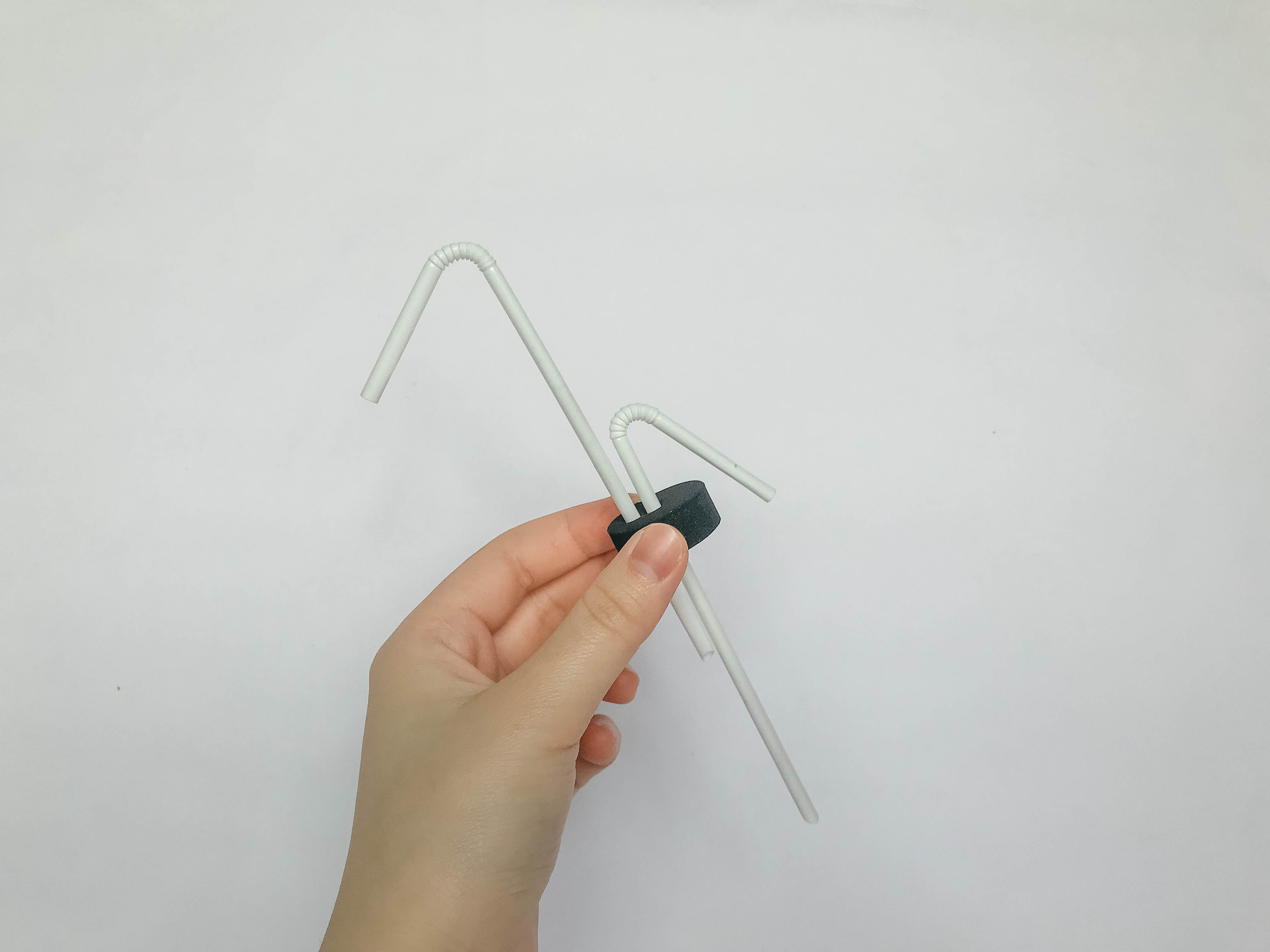 2. 连接吸管和软管。右边软管出口要低于左边软管出口 Connect the straws with the tube. Making sure that the right straw is lower than the left.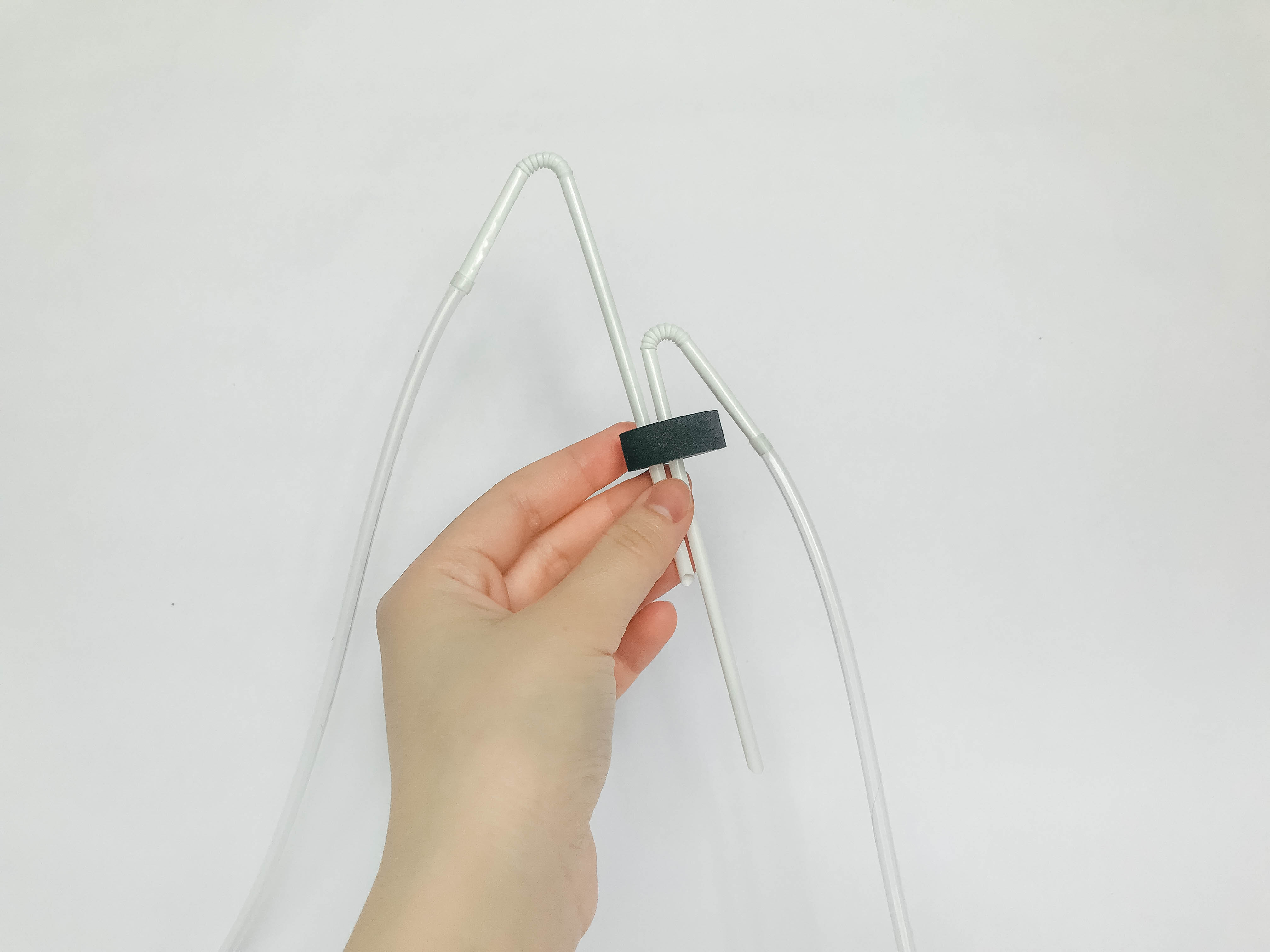 3. 各倒入150ml水并加入色素 Pour 150ml each into the tall bottle and the beaker, add in food colouring for better viewing.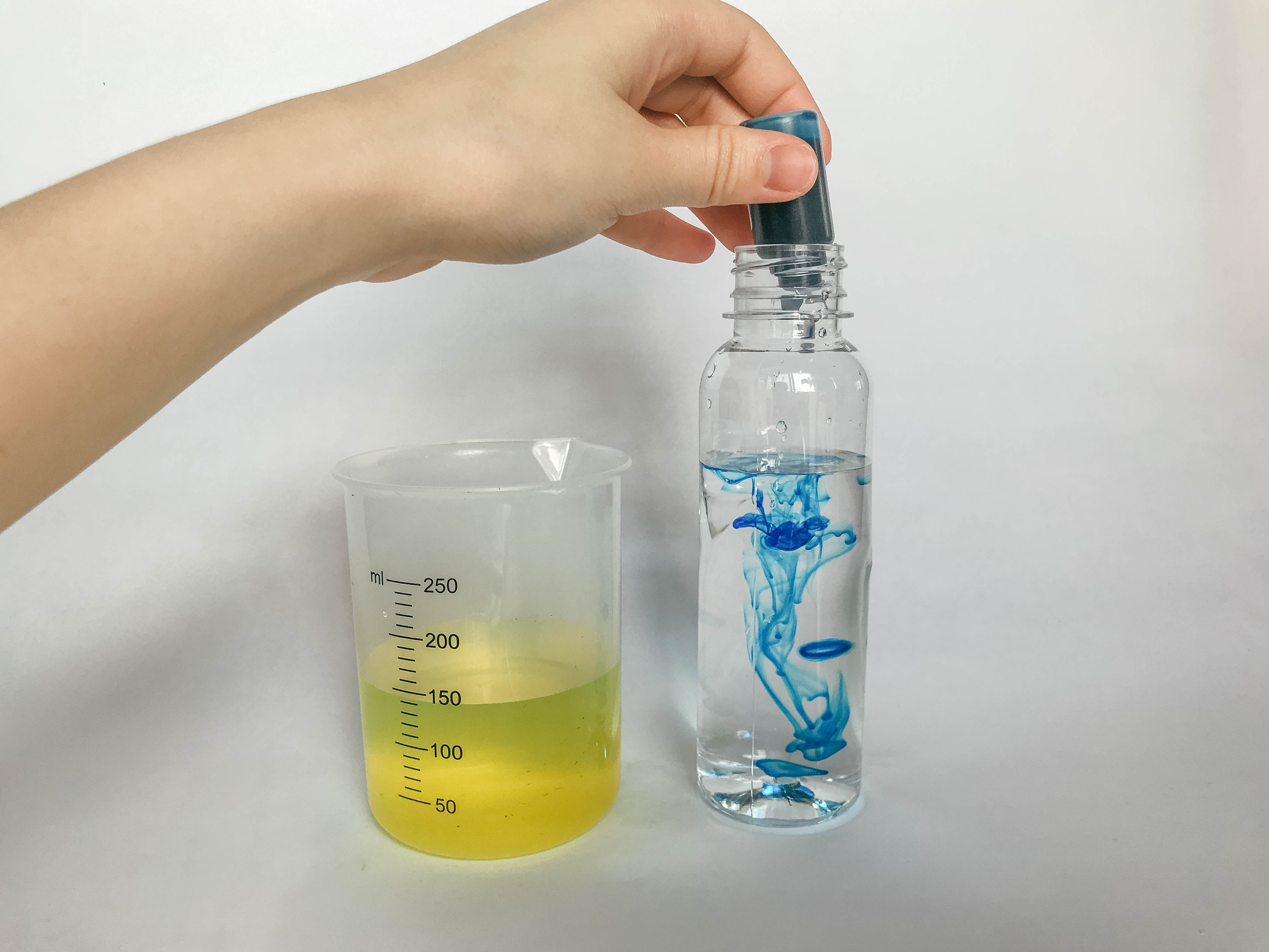 4. 瓶口塞进瓶口塞 Seal the opening of the bottle with the thick foam.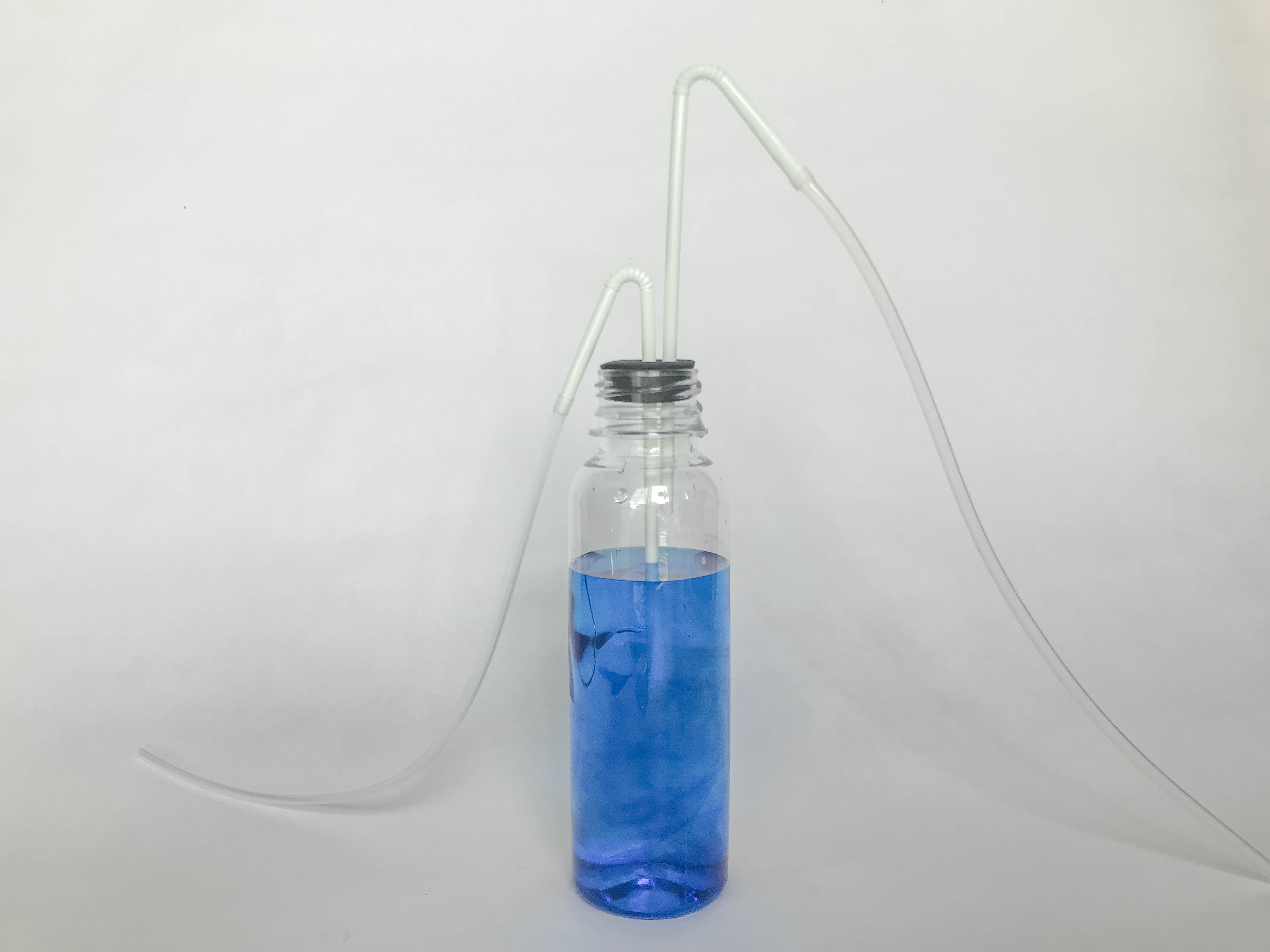 5. 垫高烧杯,摆好空杯 Place the beaker at a higher position. Place the pudding cup on the other side of the tall bottle.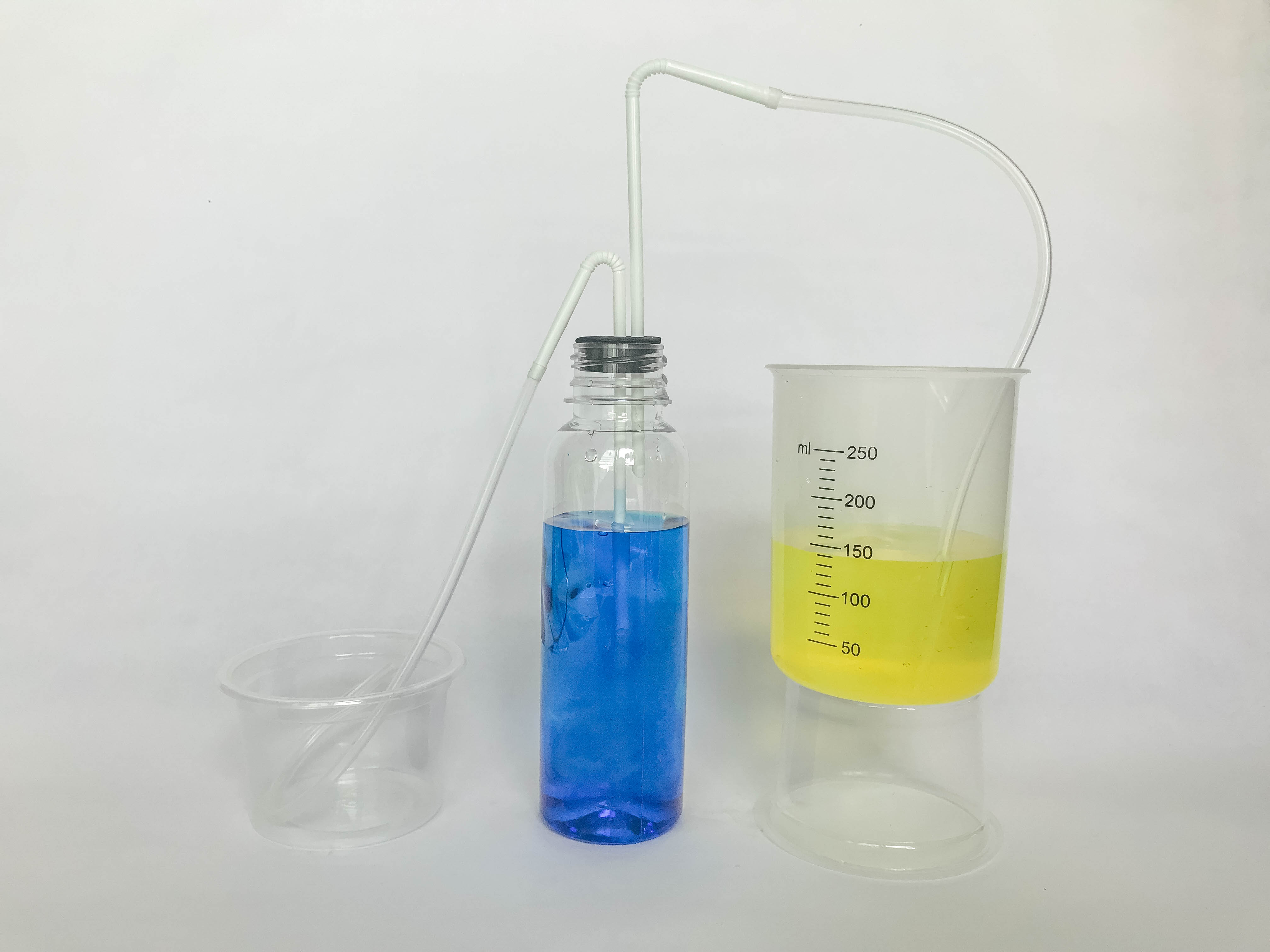 6. 用针筒抽水后将软管放进空杯中 Pull on the plunger. Once water starts to flow down, pull out the tube and leave it inside the pudding cup.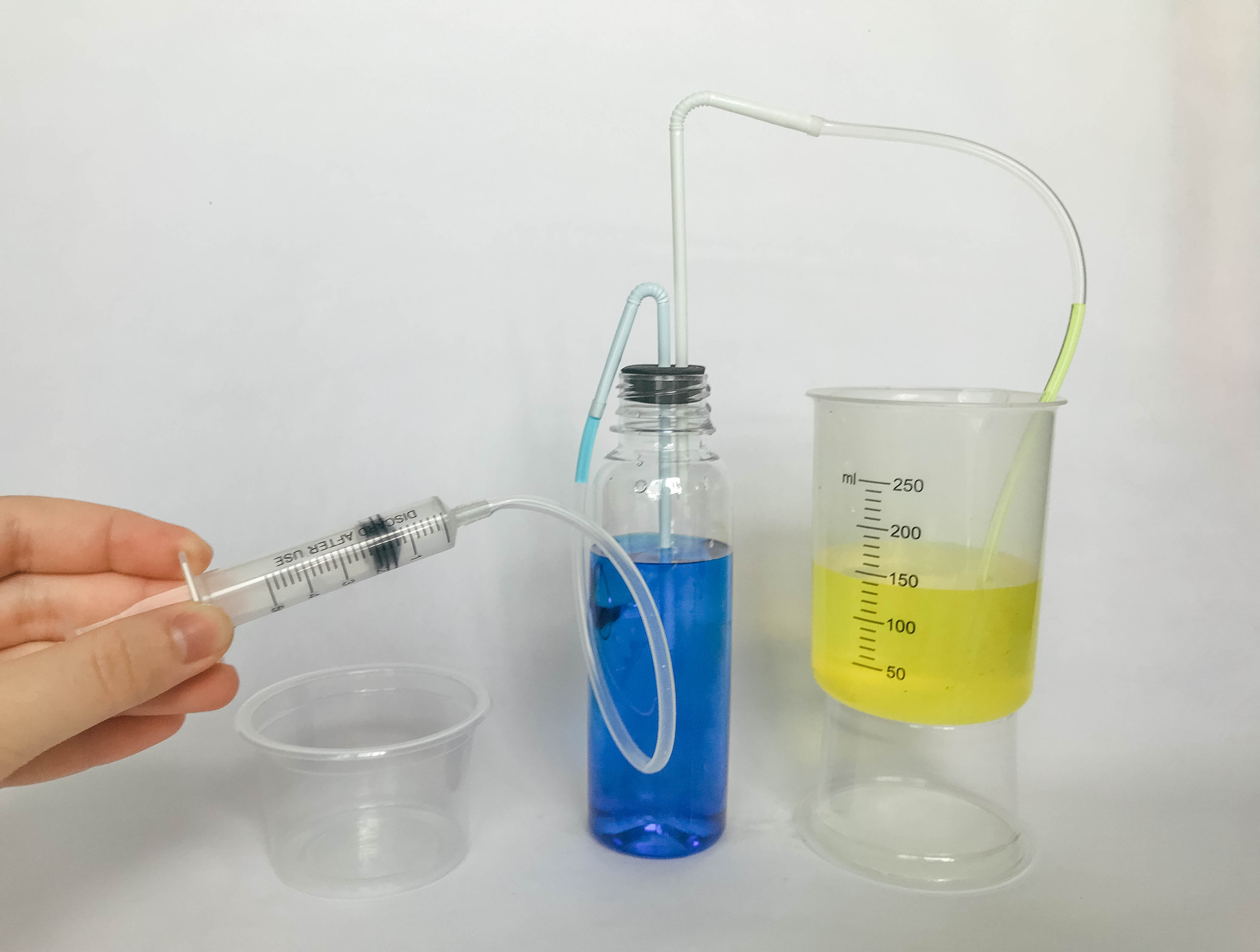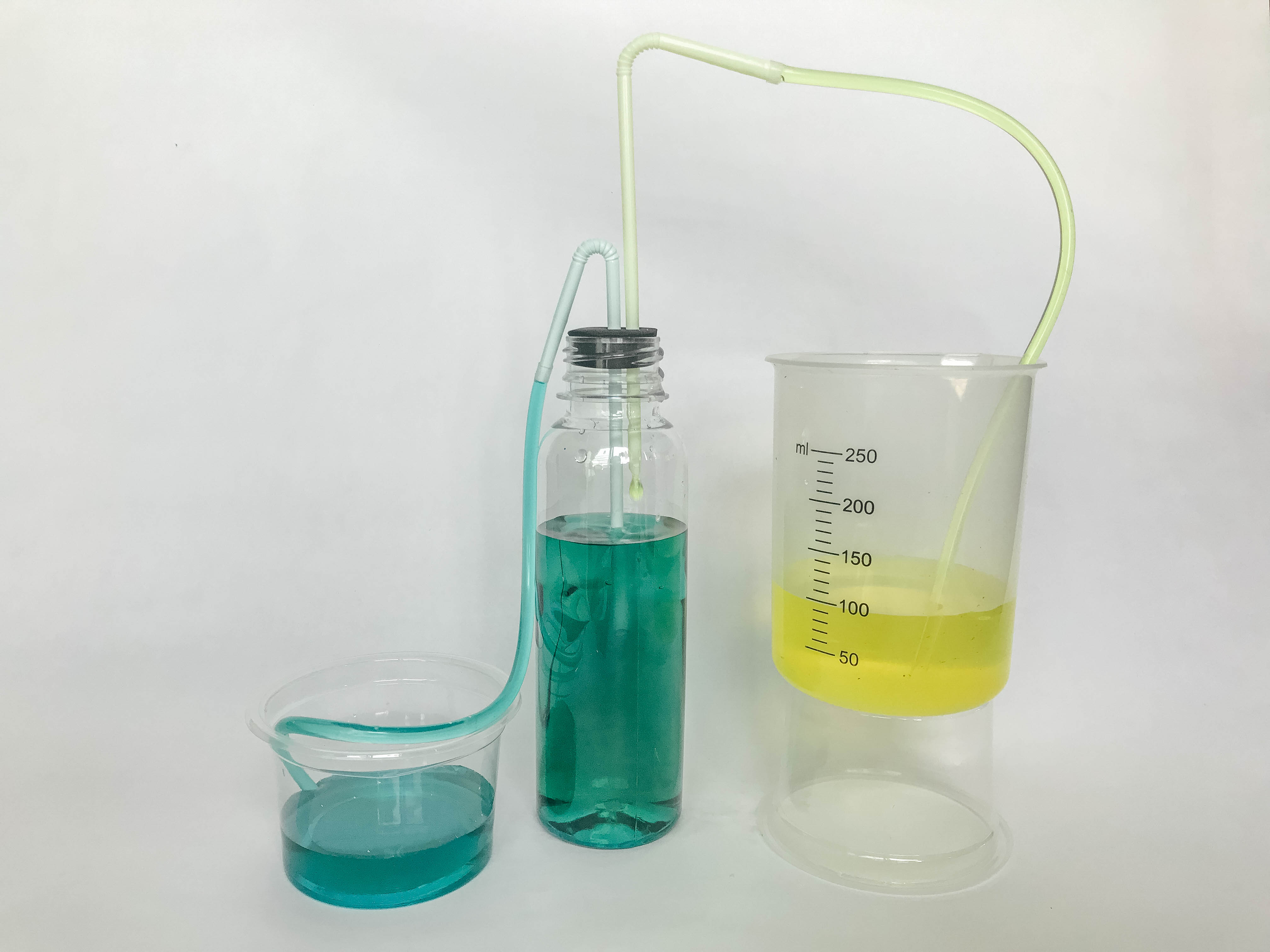 插入烧杯中的导管使直身瓶内空气形成了一个相对封闭的状态,用针管抽走另一根导管中的空气,导管与外界形成气压差,直身瓶中的水便被吸进导管中,水受虹吸现象的作用便源源不断地流进平底杯中,直身瓶中水位减少后,上方的空气气压变小,与外界形成压力差,便把烧杯中水吸入到了直身瓶中。直身瓶中流出的水与流出的水基本相同,达到动态平衡,直到烧杯中的水被全部吸入到直身瓶中,直身瓶的水位开始下降,直到虹吸现象停止。
Air pressure pushes down on water, and it stays in a vacuum state without going anywhere else in the bottle. Pulling on the plunger gives the air a way out, causing the water to rush into the tube and flows down into the lower cup.
Once the water level in the tall bottle drops, the air pressure above it becomes lesser, pulling in the air from the beaker, hence the water flows up from the beaker down into the bottle. The amount of water flowing out from the tall bottle is the same as the amount of water flowing into the bottle, creating an unbroken chain of water flow. The water siphon will stop when all of the water from the beaker has dropped into the tall bottle, and the water level in the tall bottle reduces significantly.